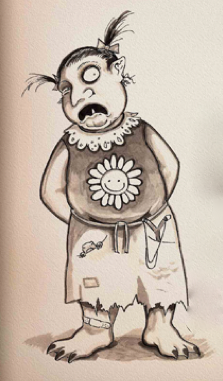 Hags are creatures that feast on humans.
Appearance
Edit
Hags have only three toes, and are a bit squat. They are known for eating people, except for Mum, a reformed hag.
Personality
Edit
Hags get angry easily.
Background
Edit
Abilities
Edit
All hags are female. When baby hags are needed, they simply pop out.
Notable characters
Edit
Ad blocker interference detected!
Wikia is a free-to-use site that makes money from advertising. We have a modified experience for viewers using ad blockers

Wikia is not accessible if you've made further modifications. Remove the custom ad blocker rule(s) and the page will load as expected.