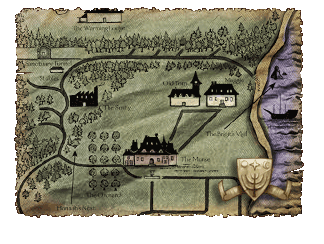 Rowan Academy is a secret academy made to fight against the evil.
Background
Edit
Rowan Academy was established in 1649, and built by using Old Magic. It was founded by the survivors of Solas, the predecessor of Rowan Academy, after an attack from Astaroth, which was hindered by the sacrifice of Elias Bram, allowing the survivors to free with some of their most valuable relics. Rowan goes through a number of changes in the series.In the second book, Rowan is mostly destroyed, in the third book, a massive castle is raised there and in the last two books, it is made into a fortress and a camp for refugees.
Ad blocker interference detected!
Wikia is a free-to-use site that makes money from advertising. We have a modified experience for viewers using ad blockers

Wikia is not accessible if you've made further modifications. Remove the custom ad blocker rule(s) and the page will load as expected.